Default tab title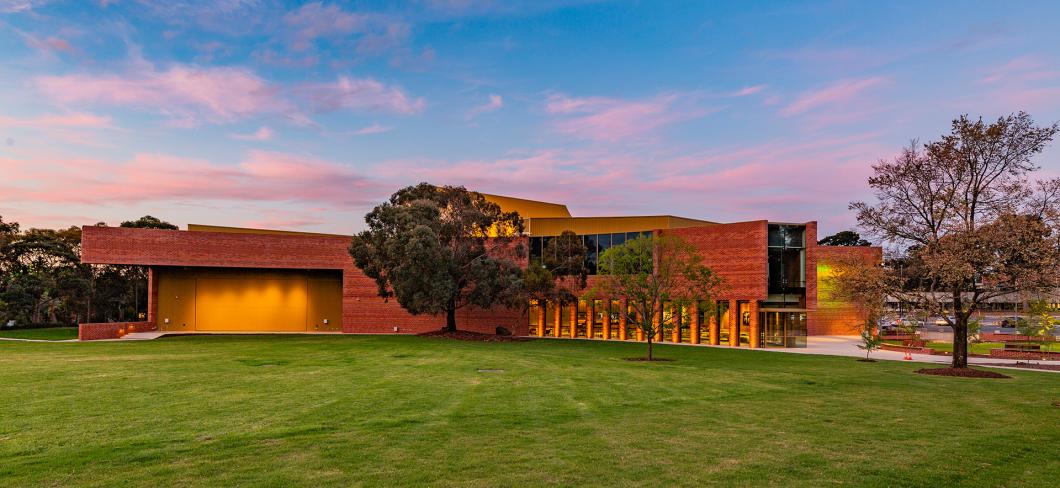 A state-of-the-art, iconic events venue
The Round is the premier destination in Melbourne's East offering a world-class function experience for your next event. This state-of-the-art venue has a range of unique and elegant spaces positioned in a tranquil parkland setting. The Round is sure to create a breathtaking impression on your guests.
Designed by internationally renowned and awarded architects, The Round features highly functional event spaces accentuated with opulent finishes. We have taken care in the design so you can have an experience to match, perfect for a wedding, special occasion, or your next business event.
The Round is the new benchmark for functions and conference venues in the region with a beautiful light-filled function centre which can be segmented into three smaller spaces, a 626-seat luxurious theatre with world leading technology, a highly versatile studio space with garden views, as well as several smaller meeting spaces.
With years of industry experience and a commitment to professionalism, our staff are dedicated to meeting the needs of our clients and their guests.