Default tab title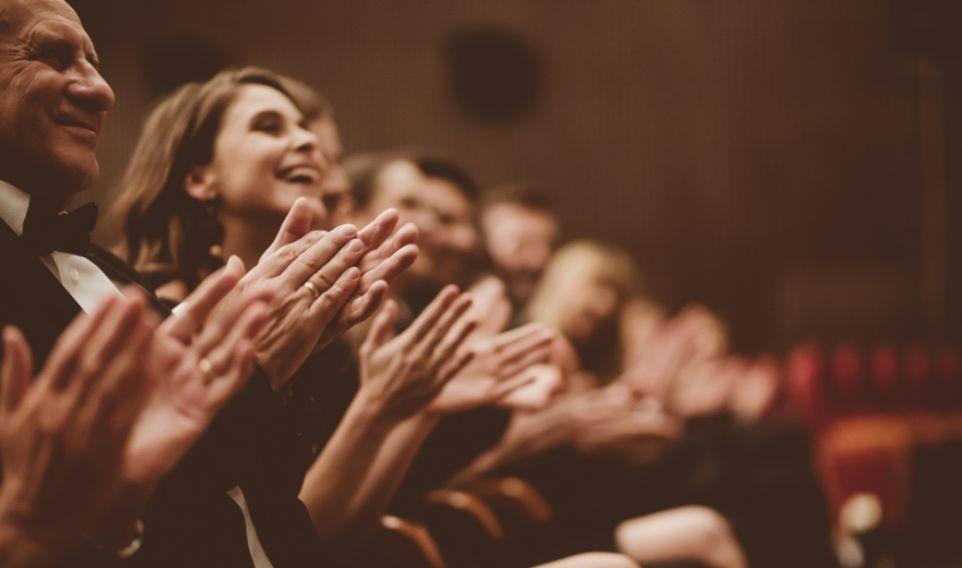 Whether this is your first time visiting The Round, or even first time visiting a theatre, here are some tips to help you have the best experience.
A Safe Space For Everyone
We have a genuine passion for The Round, and each of us, including you, plays a vital role in creating an exceptional experience. Our commitment is to provide an inclusive, welcoming, and safe environment for all visitors. Discriminatory or anti-social behaviour is not tolerated here. If you experience any such behaviour, rest assured we will take immediate action. We take pride in showing compassion and care to everyone who visits, including our employees, who deserve respect and dignity. Join us at The Round and witness our dedication to delivering an outstanding experience.
Arrive On Time (Or Better Yet, Arrive Early)
When attending an event, we want you to fully enjoy every moment without missing out. However, please be aware that some events have a designated 'lock out' period to prevent disruptions during the opening moments of the show. We kindly encourage all patrons to arrive at least 30 minutes before the time stated on their ticket. This will allow you ample time to explore the facilities, visit the bar, browse through merchandise, and comfortably find your seat well in advance. Your early arrival ensures a seamless and uninterrupted experience.
Kids Welcome
We are thrilled that people of all ages can come to enjoy The Round, but we all need to make sure we move through the venue carefully. There is beautiful parkland and grass around the venue which is where we encourage running and games under adult supervision. Once you are in the venue you need to walk. If you are attending an event in most cases kids under 2 don't need a ticket if they sit on their adult's lap. If your child becomes restless during an event, please see our staff who will be happy to assist you in finding a suitable solution. We always make sure to inform you in advance if an event is not suitable for younger audiences. 
Pack Light
Anything larger than an A4 piece of paper (or a standard handbag or briefcase) must be cloaked and cannot be taken into the auditorium. Our complimentary cloakroom facilities will also take care of any umbrellas, back packs, or other oversized items you may need to store whilst attending a performance. 
Noises Off & Lights Out
Checking emails, texts, or social media throughout an event can be very disruptive for your fellow audience members and the people on stage. We encourage all patrons to turn their mobile devices to silent mode (not vibrate) or off and refrain from using them throughout the event.
Save The Photos For The Foyer
We absolutely want you to share your visit to the venue and your experience at the event. Photos in the foyer or in the auditorium preshow, at interval, or post show are encouraged. In most cases, filming, sound recordings, and photography throughout the performance is not permitted. Some events may occasionally allow photography – you will be advised if this allowed. We love to see your photos on social media, so don't forget to tag us @theroundmelb
Aisles clear
The theatre is an exciting place, but we do need to keep the aisles clear. Stay at your seat while the event is on as the aisles need to be kept fully clear in case we need to help anyone. Walking aids will be left outside the auditorium. 
Dress to Impress
There is no official dress code for The Round. Most people will dress smart casual; however, some guests may choose to use the event as an opportunity to dress up. We want you to enjoy your experience and be comfortable. We kindly ask you wear appropriate clothing and footwear at all times.
Listen and Enjoy
The people on stage have been working hard to bring you the best possible event. Talking or singing along is disruptive for both those on stage and around you. Show your appreciation through applause and cheering at the end. 
When should I clap?
All performers love applause, so here's some tips on when to show your appreciation.
Theatre: When the lights come up at the end of an act. 
Classical music: Hold applause until the piece is finished. Often the conductor will turn around at this point.
Opera, ballet and dance: Usually at the end of a scene, or after an impressive aria, solo or choreography.
Musicals and popular music: Whenever you feel like it. 
Here to Help
Our staff are here to assist you. If you have any questions or concerns throughout your time in the venue, please do not hesitate to approach a member of our team.
Our full Conditions of Purchase can be found here.