Default tab title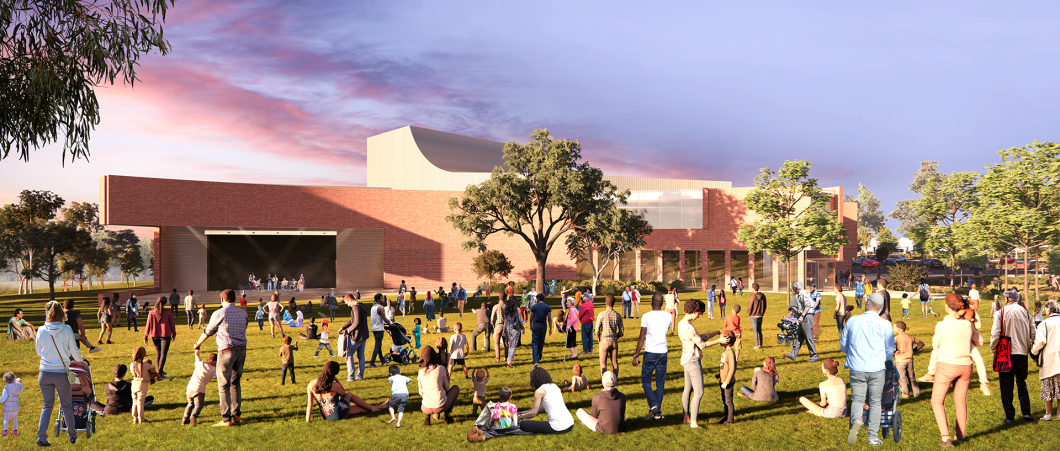 Where art overflows
The most unique aspect of The Round is the Soundshell which is an extension of the Studio stage. The Soundshell opens up from the Studio, linking state-of-the-art sound, lighting and modern back-of-house facilities to the beauty of our parkland amphitheatre.
This is an outdoor stage unlike any other, offering enhanced protection and security from weather whilst providing performers and staff full access to our backstage facilities.
The Soundshell will create a fantastic audience experience during outdoor events and festivals.
Key Features: 
Permanent outdoor stage
Full lighting and sound infrastructure
Festival sized capacity
Open-sky outdoor events
Direct access to modern back-of-house facilities