Default tab title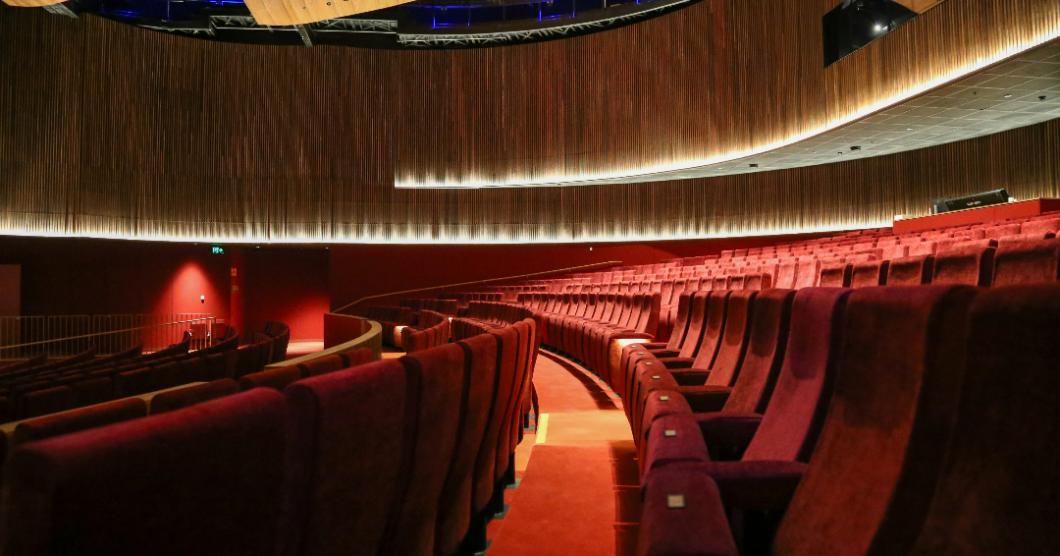 A warm, intimate experience 
The Round's theatre represents the pinnacle of performing arts technology brought to an intimate and unforgettable space.
The modern back-of-house facilities, amenities and technical systems are designed to bring your awe-inspiring productions to life.
The Theatre features a semi-automated hybrid fly system, modern and extensive dressing room space, fully accessible bathrooms, laundry facilities, green room, production office space, stage door office, large loading dock, wheelchair accessible seating, as well as a hearing augmentation system. 
Key Features: 
State-of-the-art sound and lighting 
Motorised Orchestra Pit for 28 musicians 
Versatile full LED lighting rig
Dedicated Musician Room with amenities which can be used as additional dressing space
Extensive and versatile dressing rooms 
Intimate auditorium with seating for up to 626 
Hybrid fly system 
Highly accessible loading dock
4k projection and vision system